Pine View Middle School greatly appreciates our volunteers!
Per Florida State law, school volunteers must be background checked each year. Pasco County School's year starts July 1 and runs through June 30. Volunteers who submit an application after July 1 will remain active in our system through June 30, and will NOT need to submit a new application until July 1, the next year.  If you are new to Pasco County Schools or if your volunteer application has expired, please use the link below to complete your volunteer application.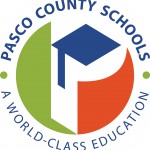 Pasco County Schools Volunteer Application
Students 18 years or younger will need to complete a Peer Application.
If you have questions, please contact the PVMS Volunteer Coordinator or the District Volunteer Programs Office.  Once your application is approved, please contact the PVMS Volunteer Coordinator for volunteer opportunities.  All volunteer activities are recorded for the school year.  Please contact the PVMS Volunteer Coordinator with assistance in logging your volunteer hours worked at PVMS.
Thank you for you support!