PVMS Athletics
Pine View Middle School is a member of the Florida High School Athletic Association (FHSAA).  We believe sportsmanship and fair play will foster positive futures for our Panthers.  PVMS offers a variety of interscholastic athletic programs to our Years 1, 2, and 3 students.  These interscholastic athletic programs include football, cheerleading, basketball, soccer, track & field, and volleyball.
Athletic Forms 2019-2020
ALL athletic forms MUST be completed and turned in 24 hours before being eligible to tryout.  Please note, the physical MUST be completed on the sports physical form located on the Athletics page of our website.  Well visit physicals WILL NOT be accepted.  Paperwork can be turned in during planning week, August 5th – August 9th.  We do have notaries on campus to assist you, but we ask that you please call ahead to ensure they are available.   ALL forms below MUST be completed and turned in together prior to tryouts!  Please do not pay any fees until your student makes the team.
Pasco General Information Form for Parents and Students
Pasco Athletic Participation Form
FHSAA Consent Release from Liability EL3
Mid-Season Athletic Transfer Verification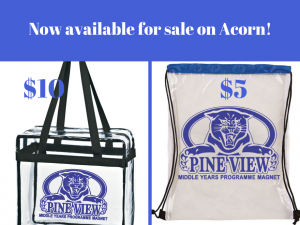 Years 1, 2 and 3 Athletic Teams:
Team Picture Instructions
Step 1: visit www.giganteproductions.com
Step 2: select "Order my Portraits" in the top right hand corner of the screen
Step 3: click the box labeled "View/Order Select Sports & Activity…
Step 4: Online Code: pine view
Step 5: select your images and packages you would like