Please be sure to frequently check our website and follow us on all of our social media sites for announcements and activities within the Panther community.
Signup for the Remind App to keep updated on Incoming Year 1 announcements:  Text:  @pvms2025 to 81010
Twitter:  PineViewMiddle@PineViewMiddle
Instagram:  pvmsmyp
Facebook:  Pine View Middle School
ALL PAWS IN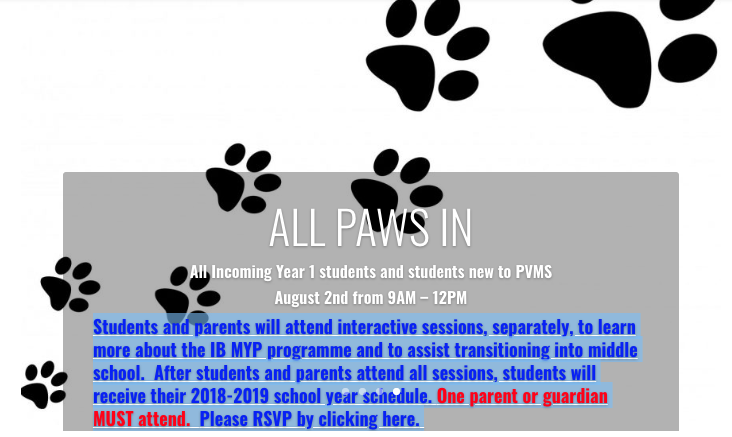 Attention Year 1 Parents! Please be sure to access Acorn to order your child's consumable US History Interactive Notebook for $7.00.  Each student must have their own copy, as they will be written in and used in class regularly.  To Access Acorn, click here.