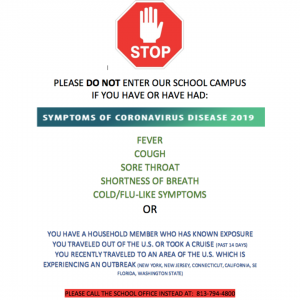 2020 4th Quarter Distance Learning
AWARDS LINKS
Year 1 Awards: https://youtu.be/4_w6Z7BHZ8c
Year 2 Awards: https://youtu.be/1N3GOrHOmKE
Year 3 Awards: https://youtu.be/G7kH99XwUjE
Year 3 Memories Slideshow: https://youtu.be/SzFLaCOadps
Year 3 Car Parade Announcement
EOY Procedures for Technology Dropoff and Pickup of Student Awards and Gym Locker Items letter
Sign-up genius link for students to establish an appointment.  One student per appointment.
May 28th and 29th EOY Checkout and Device Drop Off Map
Parent and Student Distance Learning Need survey
Pasco County Schools Feeding Students
Student Newsletter "Digital Dialogue":
PVMS Distance Learning – Device Reservation
Students – Have Zoom Questions????  Zoom sessions Tuesday – Friday, March 31st – April 3rd, 1:00-1:30PM  Join Zoom Session
Distance Learning Tech Support
For fastest response from 7:00 am to 9:00 pm: Email TechHelp@pasco.k12.fl.us
If you can't email, call: 813-794-2859 Monday-Friday. (If lines are busy, leave a message. We'll respond as quickly as possible)
Live chat is available from 7:00 am to 9:00 pm Monday-Friday at: Technology Help Desk Live Chat (Look for the green chat box in the lower right hand corner of the screen)
http://www.pasco.k12.fl.us/otis
If you do not have access to internet at home, please complete the survey at this link; https://bit.ly/39kf2YY.  Please note that completing this survey does not guarantee that internet access will be provided.
Pasco eLearning Visual Guide for Logging In and PVMS Content Resource Sheet 2019-2020
Pasco County Schools Distance Learning
Attendance Policy for Distance Learning
Distance Learning Preview Middle and High School
Students with Disabilities FAQ (with ASL version)
important Information About Coronavirus (COVID-19) letter
Informacion Importante Sobre El Coronavirus (COVID-19)