If your student receives a positive COVID-19 test result during the weekend, please submit a copy of the positive results to COVIDresults@pasco.k12.fl.us. A COVID Response Team member will be monitoring the emails and will reach out if there are any questions or concerns.
COVID Needs Over the Upcoming HOLIDAYS
To continue to provide support and prevent the spread of COVID-19 over the holiday breaks, the COVID testing sites will be open November 23rd, 24th, 25th and December 21st, 22nd, 23rd, 28th, 29th, 30th.  Staff and students will need to call the number on the holiday flyer to be screened by a Pasco County School Nurse to determine if testing is needed.  If so, testing will be scheduled and the results be will provided by the Department of Health.
COVID Warning message from Superintendent Browning
Families,  Please watch this video from Superintendent Browning discussing the value of instructional continuity for our students and scheduling.  Video:  https://www.youtube.com/watch?v=oKN_DzbaCpM
FALL PICTURE RE-TAKES
October 28th for both Traditional and mySchool Online.  A signup sheet for mySO students will be available soon on their dashboards.  MySO Re-takes will be from 6-7pm, and enter through the North doors to the left of the front office.  Place orders by going to the following link, https://vando.imagequix.com/g1000804102#login.
mySchool Online Picture Re-take Signup form
PASCO PATHWAYS VIRTUAL EXPO 2020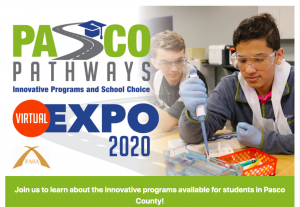 November 19, 2020 from 5:00 PM to 8:00 PM.  Please click here for more information and to register.
LOLHS will be hosting a break out session which covers the AP Human Geography class offered at LOLHS.  Culinary and IB will also have breakout Zoom sessions.
RED RIBBON WEEK
Red Ribbon Week is the nation's largest and longest-running drug-use prevention campaign.  PVMS will be celebrating Red Ribbon Week October 26th-30th.  Students are encouraged to dress according to the theme for each day.  Please click on the links below for the themes for the week and for appropriate dress code.
GALLUP STUDENT POLL
This year, students in grades 5 through 12 will be invited to participate in the Gallup Student Poll.  PVMS students will take the survey on October 7th – 9th, during their Individuals and Societies classes.  This survey will take approximately 10 minutes for your student to complete.  It is available in both English and Spanish.  This survey is anonymous and voluntary.  That means that Gallup cannot identify your student, and your student's individual responses will not be shared with anyone.  Students do not have to participate if they do not want to, and they may skip any item they do not wish to answer.  There are no consequences or penalties if your student does not participate.  For additional information, please visit the District website at Gallup Student Poll Parent Resources.
GALLUP Student Poll Parent Letter – English
GALLUP Student Poll Parent Letter – Espanol
PARENT UNIVERSITY
Pasco County Schools has created a page on the county website for parents to help troubleshooting applications that students will be using throughout the school year.  Please click on the link below to be redirected to the Parent University.
https://www.pasco.k12.fl.us/oll/page/parent-university?fbclid=IwAR394fWhQJyGtMAt2LBYwzU7twXdTYMuGq7UIKPbuNLVYM7z4V4-bJLuD8Q
mySchool Online Families
Food and Nutrition Services curbside pickup for mySchool Panthers
We are excited to see all of you on Monday, August 24th! Be sure you are ready for 1st period to begin at 8:30 am sharp.
Please make sure all of your devices have been shut down Sunday evening, allowing them to refresh and restart. Please also leave it charging so you are ready!
If you have any technical issues when signing on Monday, we have a call center for Monday morning to support you!
Starting Monday morning, if you need support, but it is not an immediate emergency need, please fill out this form and we will work on communicating with you. https://pvms.pasco.k12.fl.us/mform/view.php?id=107621
If you have an immediate need you can call your year level counselor or our guidance secretary. Please be patient! It will be a great day!
– Year 1 call Mrs. Bailey at (813) 794- 4831
– Year 2 call Mrs. Gay at (813) 794-4832
– Year 3 call Mr. Martinez at (813) 794-4836
– Any mySchool Family call Mrs. Stahl at (813) 794-4830
Steps to Accessing and Completing the Virtual Emergency Cards
Steps to Accessing the All Paws In (New Panthers or Panthers Protecting Everyone (Returning Panthers) courses
One Community Now – Pasco County Cares Program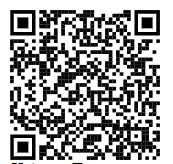 This PVMS Community OneNote will be on every students myPascoConnect Dashboard as well as on our school website. It is a great resource for both mySchool and Traditional Paths throughout the school year and will be updated on a regular basis. Check it out and stay up to date!
MAPS and FLOWCHARTS
Meet the Teacher Day 2020
Take a moment to read through our Meet the Teacher information walking you through completing your course, paying fees, completing your virtual emergency card and what to expect when you come on campus.
PVMS Meet the Teacher Day Information for Option #! Traditional and Option #2 mySchool Panthers