We will have sports pics on the following dates:
Soccer 2/10, Basketball 2/18 and Cheer 2/24 
All orders will be online this year.  Here is the link to order pictures.
Pre-Order Link:   http://vando.imagequix.com/g1000837759#products
All Athletic Schedules for the 2020-2021 school year can be found by going to our OneNote or by clicking on the links below.  Simply use your camera on your phone to access OneNote.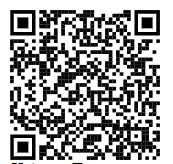 Cheer
Complete all Athletic Forms
9/14-9/17 Cheer course to learn material
9/18 Live tryout at 4:00PM
Football Schedule – PLEASE NOTE, THE OCTOBER 13th AND 20TH GAMES HAVE BEEN CANCELED.
Complete all Athletic Forms
Football tryouts will be September 8th-11th. If needed, an additional cut tryouts will continue the following week, Sept 14th-16th.  3:08PM – 5:00PM
Girls Volleyball –PLEASE NOTE, THE OCTOBER 5TH GAME HAS BEEN CANCELED.
Complete all Athletic Forms
Varsity tryouts (for Years 2 and 3) on Sept. 8th and 9th and Junior Varsity (Years 1 and 2) on September 10th and 11th, 3:30PM – 4:30PM
Cheerleading – Cheer tryouts will be held on Friday, September 18th from 3:30-5pm in the gym.  MachForm to come for those interested in trying out.
Complete all Athletic Forms
Varsity Tryouts October 21-23 from 3:30-4:45PM
JV Tryouts October 26-27 from 3:30-4:45PM
Complete all Athletic Forms
Varsity (Years 2 and 3) Tryouts January 7th & 8th from 3:30PM-4:45PM
Junior Varsity (Years 1 and 2) Tryouts January11th & 12th from 3:30PM-4:45PM
Team rosters will be posted on the Boys Locker room on January 15th
Complete all Athletic Forms – ALL Athletic Forms are due prior to tryouts!
Tryouts – 11/5/2020 and 11/6/2020 3:30PM-5:00PM
Complete all Athletic Forms
Tryouts January 20-22 from 3:30PM-5:00PM
Complete all Athletic Forms

When: March 8-11 Time: 3:30 – 4:45

March 8 – 100M, 1600M, SHOT PUT

March 9 – 400M, LONG JUMP

March 10 – 200M, HIGH JUMP

March 11 – HURDLES, 800, DISCUS