6th Grade Supply List
4-1 ½" 3-ring binder (ELA, SS, Adv. Math, Science)
4 packages lined loose-leaf paper
4 packages of (8) dividers
1 subject notebook (SS, Reading, Adv. Math)
4- 3 prong folder with pockets (Reading, SS, Math)
Blue or Black pens
Multi-Colored pens (Math)
Dry Erase Markers (Math)
Graph paper
White-out
Pencils with extra erasers (purchase to have enough for the school year)
Mini hand-held pencil sharpener with lid
1 pack of multi-colored highlighters
1 pack of colored pencils
Glue sticks (purchase to have enough for the school year)
Scissors
Basic Calculator (not scientific)
Nystrom World Atlas (sold on registration day in August)
                   * A pencil case for easy supply storage is recommended
                 * All supplies should be replenished as needed.
Students will be required to DEAR (drop everything and read) in class weekly. Therefore, students must bring an appropriate book of their choice to school everyday.
Teacher Supply Wish List (to be donated to 1st period classroom)
2 boxes of tissues
Paper Towels
Baby Wipes
Hand Sanitizer
Dry Erase Markers
Pencil Top Erasers
Pencils
Scissors
Glue stick 
Required Summer Reading Assignment
All incoming sixth grade students are required to select and read one novel from the Sunshine State Young Readers' list. A project related to the novel will be completed during the first week of the 2015-2016 school year.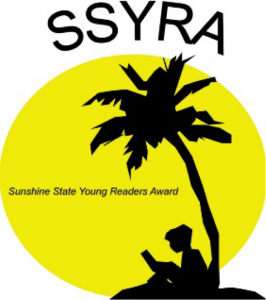 | | |
| --- | --- |
| Counting by 7s | Holly Goldberg Sloan |
| The Eighth Day | Dianne K. Salerni |
| Eye of the Storm | Kate Messner |
| Jack Strong Takes a Stand | Tommy Greenwald |
| Jungle of Bones | Ben Mikaelsen |
| The Night Gardener | Jonathan Auxier |
| Project Jackalope | Emily Ecton |
| The Secret of Rover | Rachel Wildavsky |
| Seeing Red | Kathryn Erskine |
| Skink – No Surrender | Carl Hiaasen |
| Stung | Bethany Wiggins |
| Tesla's Attic | Neal Shusterman and Eric Elfman |
| The Testing | Joelle Charbonneau |
| This Journal Belongs to Ratchet | Nancy J. Cavanaugh |
| Twerp | Mark Goldblatt |
Arts and Design Supplies
ART
Visual Art:

Sketchbook
Ultra-Fine Tip Sharpie
Pencils and Erasers
Small paintbrush

Drama:

Flash drive (optional)
Flash cards
Colored Pencils
Folder

Band:

1/2'' 3 ring Binder
Plastic Sheet Protectors
Pencils
Essential Elements Book 1, 2 or 3

Chorus:

1 folder with prongs
Pencils
PHYSICAL EDUCATION
PE:
PE Uniform
Baby Wipes
Socks
Deodorant
Sunscreen
Paper towels
Kleenex
Lysol wipes
 LANGUAGE
Spanish:
1 marker, 5 dry erase markers
Ruled Paper
200 Blank Index Cards
Paper Towels
Kleenex
 DESIGN
 Graphic Arts:

1 subject spiral notebook
1 black sharpie marker
colored pencils
pencil sharpener
permanent glue stick
black or blue pen
scissors
pencil
Flash drive (optional)

Cooking:

Composition notebook
1 folder
3×5 index cards
Gently used cooking magazines
Pen and pencil

Technology:
Agriculture:
**TO PRINT SUPPLY LISTS CLICK ALL 3 LINKS AND VIEW LIST IN YOUR DOWNLOAD FOLDER**