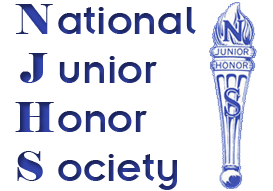 Welcome to the NJHS website page!
2017 – 2018 Chapter Meetings – 8:00AM – 8:30AM in the Cafeteria
September 14th, October 12th, November 9th, December 14th, January 11th, February 8th, March 8th, April 12th, and May 10th.
Please, note that the application and forms below are by invitation only.  Students will be receiving invitations by end of day, Monday, May 8, 2017.  Notification of acceptance will be given by September of 2017.
NJHS Application Checklist 2017
NJHS Teacher Recommendation Form